Henderson Real Estate Touted as One of Bloomberg's Best Cities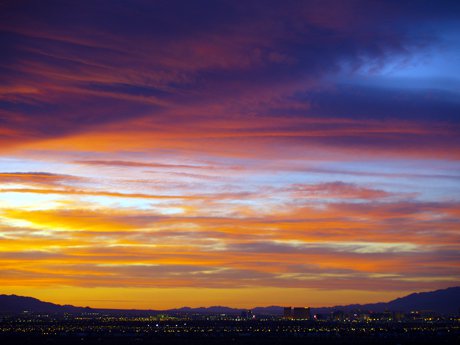 Check out Henderson real estate to live one of the safest cities in the country. The FBI Uniform Crime Report for 2014 named Henderson as one of the Top 10 Safest Cities in the United States. Bloomberg Businessweek called it "One of the Best Cities to Live in America". Henderson provides its residents with great amenities and a fantastic location.
Often considered a suburb of Las Vegas, Henderson is actually a great city in its own right. It has a well earned reputation as a great walking city, with many trails and paths. Henderson home owners enjoy pleasant strolls and walks with family and friends. Residents also have a lot of fun at the parks throughout the city. There are play grounds, dog parks, and sports areas. Lake Mead is just a mile to the south, with its opportunities for water sports, fishing and camping.
There are many master-planned communities in the city, so a Henderson home will often be quite near great shopping. Green Valley Ranch Resort, The District, and the Galleria at Sunset all have an excellent list of fine stores. The Henderson Events Plaza hosts community events throughout the year. St. Patrick's Day is one of the most anticipated annual celebrations. The city also hosts a number of great classes for all ages and abilities. Start your search for the perfect Henderson home today!