Unique Style Found in Green Valley Real Estate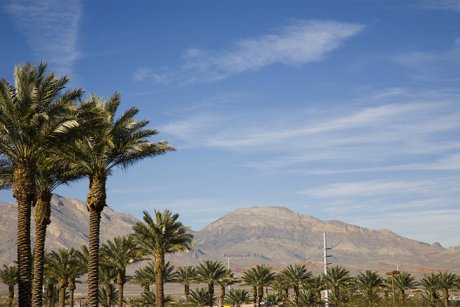 Green Valley real estate has the distinction of being in the first major suburban developments in the Las Vegas area. There is no stereotypical Green Valley home. The architecture is a great mix of the original ranch-style homes built in the initial development phase and more contemporary designs in the newer communities. There are single-family homes as well as condominiums.
Families living in Green Valley have access to the excellent public schools in the Clark County School district. Green Valley High School is one of the top high schools in the country for academics and sports.
At the heart of the Green Valley community is The District, a mixed use development, with shopping, dining, office space, residences, and a full schedule of events. The beautiful landscaping invites visitors to enjoy an al fresco picnic or a great book.
All Green Valley home owners can take advantage of the trails that wander through the neighborhoods. The neighborhood parks provide another space for residents to have fun and get to know one another. Green Valley has just about everything a person could desire. However, it's also a convenient distance from the airport and from the Las Vegas strip. Enjoy a close-knit community with world-class amenities at Green Valley.