Experience Master Planned Living in Summerlin Real Estate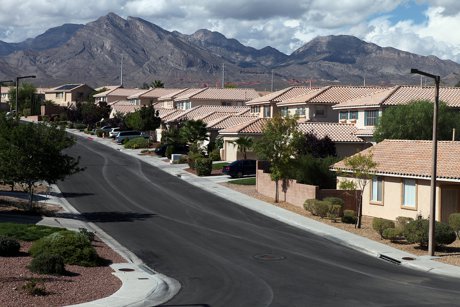 Consider purchasing a Summerlin home to live in one of the country's premier master-planned communities. Located about 10 miles west of the Las Vegas Strip, Summerlin is a great place to live, play, and raise a family. The public schools are in the Clark County School District and give top performance on standardized testing. There are also many excellent private schools.
The community at Summerlin works at protecting the beautiful landscape and ecosystems of Red Rock Canyon and the Spring Mountains. Summerlin home owners also have great access to outdoor activities in their neighborhood. The trail system makes Summerlin a very walkable community. At 150 miles total, residents can easily take a leisurely after dinner stroll or a longer weekend trek. Residents of Summerlin enjoy meeting up at the many parks in the community, too. There are baseball fields, basketball courts, playgrounds, and swimming pools.
Summerlin real estate includes not only elegant homes but also great shopping. There are several shopping centers to meet every need, from groceries to tires to salons to shoes. Just opened is Downtown Summerlin, a sophisticated high end shopping mall. It's a great place to buy elegant clothes or have a date at a great restaurant. Start a search and find your ideal home in a wonderful community.