Selling Your Las Vegas Home

At the Van Group Real Estate we understand that you need information on buying and selling Las Vegas real estate. We study local trends to make sure we have the best information available to you. We provide FREE home value reports so you know what your home is worth. We offer home buyers the best search engine available in Las Vegas, Henderson and surrounding areas!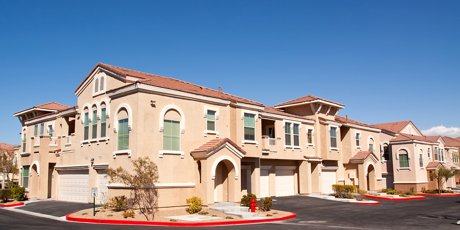 Selling your home is all about knowing the local housing market and pricing your home correctly. Pricing your home is a very individual process and we can help you determine market trends and match your home to comparable properties. As seasoned agents familiar with Las Vegas, we can help you make the right choices when it comes to selling your home.
Home prices that are inflated can result in more days on the market and less buyer response, so it's important that your home be priced correctly from the very start. Buyers get excited about new listings, so realistic pricing is key to getting people to tour and make offers on your Las Vegas home, particularly when you first list your home.
What Will It Take To Sell Your Las Vegas Home
Once we've set the price, we often showcase or "stage" your home to entice buyers. We consider all offers to ensure you have qualified buyers when accepting offers on your home. If your home's location or design is unique, you'll find that buyers will be intrigued as we showcase these features.
Our marketing plan guarantees maximum exposure - through pricing, staging, agent accessibility, and visibility, both on and offline. Our goal is the successful sale of your home and you can trust that Van Group Real Estate will achieve that and find you the right buyer.